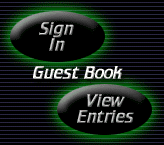 Presiding Bishop  Jesse Pete Smith

UNITED PASTORS STANDING STRONG

INTERDENOMINATIONAL FELLOWSHIP WORKING TOGETHER FOR A COMMON CAUSE!

God didn't set us up for an angry rejection but for salvation by our Master, Jesus Christ. 

He died for us, a death that triggered life. 

Whether we're awake with the living or asleep with the dead, we're alive with him! So speak encouraging words to one another. 

Build up hope so you'll all be together in this, no one left out, no one left behind. I know you're already doing this; just keep on doing it. 

1 Thessalonians 5:11 MSG

Initiative Mission of Pastors Advocating and Collaborating Together

"Behold, how good and how pleasant it is for brethren to dwell together in unity!" (Psalms 133:1)

UNITED PASTORS STANDING STRONG, INC. International Headquarters | P.O. Box 125 | Cartersville, Georgia 30120

Office Phone: (678) 787-7825 | Email: upssleading@gmail.com

Pastor Johnny Hudson (Biography to Come)