UNITED PASTORS STANDING STRONG, INC.

International Headquarters

P.O. Box 125

Cartersville, Georgia 30120

Office Phone: (678) 787-7825

Email Address: upssleading@gmail.com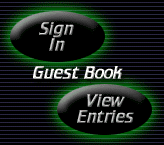 Initiative Mission of Pastors Advocating and Collaborating Together

"Behold, how good and how pleasant it is for brethren to dwell together in unity!" (Psalms 133:1)

Working Together for a Common Cause!

We're United and Standing Strong

Presiding Bishop  Jesse Pete Smith

UNITED PASTORS STANDING STRONG

INTERDENOMINATIONAL FELLOWSHIP WORKING TOGETHER FOR A COMMON CAUSE!