UNITED PASTORS STANDING STRONG, INC.

International Headquarters

P.O. Box 125

Cartersville, Georgia 30120

Office Phone: (678) 787-7825

Email Address: upssleading@gmail.com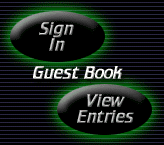 Initiative Mission of Pastors Advocating and Collaborating Together

"Behold, how good and how pleasant it is for brethren to dwell together in unity!" (Psalms 133:1)

Working Together for a Common Cause!

We're United and Standing Strong

Presiding Bishop  Jesse Pete Smith

UNITED PASTORS STANDING STRONG

INTERDENOMINATIONAL FELLOWSHIP WORKING TOGETHER FOR A COMMON CAUSE!

THE LORD IS ALWAYS PRESENT

I pray God your whole spirit and soul and body be preserved blameless unto the coming of our Lord Jesus Christ (1 Thessalonians 5:23).

For the word of God is quick, and powerful, and sharper than any two edged sword, piercing even to the dividing asunder of soul and spirit, and of the joints and marrow (body), and is a discerner of the thoughts and intents of the heart (Hebrews 4:12).