UNITED PASTORS STANDING STRONG, INC. International Headquarters | P.O. Box 125 | Cartersville, Georgia 30120 | Office Phone: (678) 787-7825 | Email: upssleading@gmail.com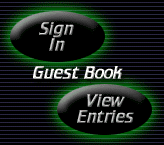 Initiative Mission of Pastors Advocating and Collaborating 

"Behold, how good and how pleasant it is for brethren to dwell together in unity!" (Psalms 133:1)

Working Together for a Common Cause!

We'are United and Standing Strong

Presiding Bishop  Jesse Pete Smith

UNITED PASTORS STANDING STRONG

INTERDENOMINATIONAL FELLOWSHIP WORKING TOGETHER FOR A COMMON CAUSE!

Blessed is the man that walketh not in the counsel of the ungodly, nor standeth in the way of sinners, nor sitteth in the seat of the scornful. But his delight is in the law of the Lord; and in his law doth he meditate day and night. And he shall be like a tree planted by the rivers of water, that bringeth forth his fruit in his season; his leaf also shall not wither; and whatsoever he doeth shall prosper. Psalms 1:1-3

THE LORD IS ALWAYS PRESENT!